Regular price
Sale price
$35.00 USD
Unit price
per
Sale
Sold out
Healthy Hair Begins with Healthy Scalp 
Ayurvedic practices has long been used as a holistic health care approach through different culture, mainly in India. When incorporating an Ayurvedic process into your haircare regimen, it adds great benefit to the hair and scalp by treating hair loss and aiding in hair growth. Although these practices has been around for centuries before commercial products, were available, there's no magic potion to grow your hair overnight.  However, what Ayurvedic herbs does is that it helps to increase the health of your scalp which will increase blood circulation to the follicles, which can help your hair grow faster. Each herb has its own unique properties making them an ideal ingredient in your hiar care regimen. 

Our hair growth oil contains herbs such as: Amla, Horsetail, Bhrami, Lavender, Rosemary, Peppermint, Lemongrass, Arnica, Ginger, Hibiscus, Moringa, Burdock Root, Fenugreek, and many more to truly benefit our hair and scalp. 

Made with 100% organic oils, herbs & LOVE! ♥

Benefits: 
Promotes hair growth 
Treat dry scalp 
Strengthen, softens and provide shine 
Prevents hair loss 
Target scalp issues such as dandruff and other fungal issues 
Nourish the scalp 
Directions:  Shake oil before use. Massage oil into scalp 2-3x (times) a week. Can also be used as a hot oil treatment.

Ingredients: Organic Almond oil, Organic Jamaican Black Castor oil, Organic Olive oil, Organic Avocado oil, Organic Sunflower oil, Organic Coconut oil (Ayurvedic herbal blend), MSM 
Essential oils: Lemongrass, Cedarwood, Hibiscus, Peppermint & Rosemary.

*Handmade, cruelty free, silicone free, formaldehyde-free, paraben & phthalate free , Made with 100% organic oils, herbs & LOVE! 
-Carefully read through all the ingredients to ensure you have no allergies. 
-Test the product on your skin and leave for a few hours. 
-When in doubt, please consult your Doctor.

Share
View full details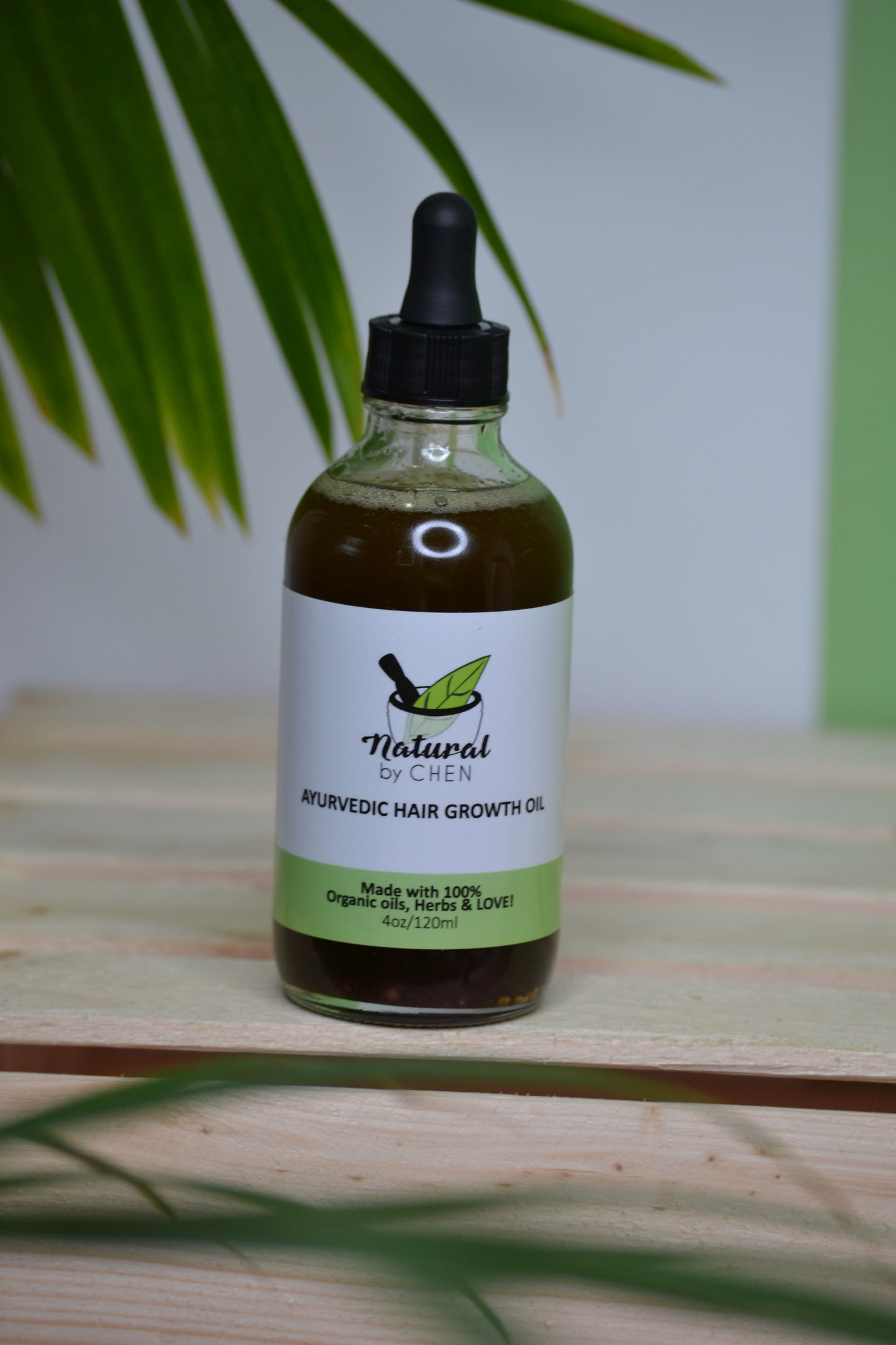 This hair oil is amazing! I've been using it for a few months and I've noticed a huge difference in growth and thickness. If you have some trouble areas or want to improve hair growth, I would highly recommend this product!